More options available for Policril Opal LED Sheet & Block
Posted on: 26th July, 2018
The increasing range of Policril Cast Acrylic offered for LED illumination now includes 3 options to meet customer requirements.
LED Opal B1220 is available in thicknesses of 3mm & 5mm, sheet size 3050 x 2050 and offers a bright even diffusion of light for use in sign trays, backlighting and light boxes.
LED Opal Block is available in thicknesses of 20mm & 30mm and now stocked in two specific grades, B1261 & B1229.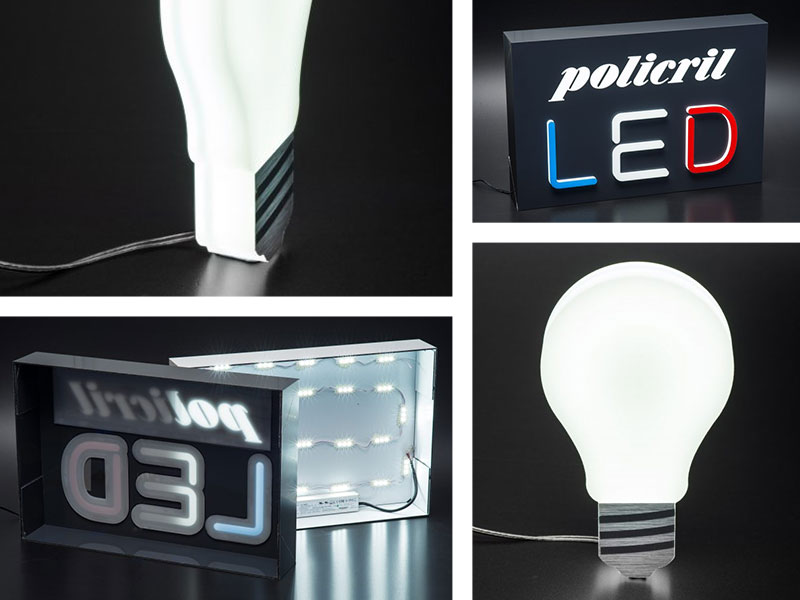 The B1261 is a more translucent Block when not illuminated, but has excellent optimised brightness when either used as push through letters in ACM or as a Block letter with a routed channel inserted with LED reel modules (also supplied by Irpen (U.K.) Ltd).
Excellent optimised brightness
The B1229 is a true white colour in appearance and is mainly used for routed Block letters with either channelling or machining of the reverse and then inserting LEDS, because of the white opacity of the material no LED hotspots can be seen due to optimum diffusion (fabrication guidelines to be followed to achieve optimum results).
More on LED
Full range of LEDS & Accessories also offered from stock.